Win Hudson Music Products on TigerBill's DrumBeat Web Site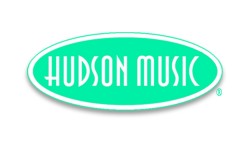 The great folks at Hudson Music are kind enough to supply the prizes for our monthly contests so when you're looking to buy drum related books, CDs or DVDs, please checkout Hudson Music first.
Now scroll down the page to see what you have a chance to win in this month's contest, courtesy of TigerBill's DrumBeat Web Site and Hudson Music.
Good Luck!
Tiger Bill

Enter Our SEPTEMBER Contest
For Your Chance to WIN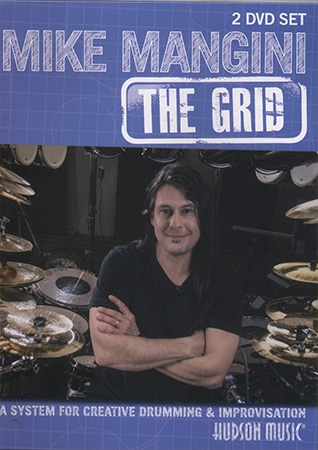 Mike Mangini
The Grid
2-DVD Set
Retails for $29.99
Click the link below for your chance to WIN a FREE copy! Open to residents of USA and Canada Only.

Follow These Simple Contest Rules for Your Chance to WIN
Courtesy of Hudson Music
NOTE: This contest is open to residents of the U.S. and Canada. Void where prohibited by law. Only official members of Tiger Bill's DrumBeat Web site are eligible to play but don't worry, if you're not yet a member, entering this contest will automatically register you as a Free Member!
Entering is simple:
#1: Fill in the required fields in the form below and click Submit. That's all there is to it!
#2: Please enter only one time. Multiple entries will result in disqualification.
#3: Fill in all required fields including your actual shipping address - PO Boxes will be disqualified.
Winners are selected in a drawing at the end of the month and all winners will be notified by the email address you enter on the form below.
Please note that Tiger Bill's DrumBeat protects your privacy and NEVER sells or trades your personal information with ANYONE!

Thanks for playing and good luck!
NOTE: If your browser doesn't support forms, just Click Here to send us an email and be sure to include the phrase Hudson Music Contest as the subject line. You must also copy the words below that are in bold exactly as is, replacing 'Your first name' and the other phrases with your personal information and paste them into the message body:
First Name: Your first name
Last Name: Your last name
Street Address: Your street address (actual shipping address, not PO Box)
City ST: Your city followed by a comma and 2-letter abbreviation for your state
Zip Code: Your zip code
Country: Your country
Mangini - The Grid DVD


Become a Free Member of the largest, most Comprehensive Drum Site on the Web

Learn TigerBill's Innovative Tension Free Drumming and take your chops to the next level

Get TigerBill's Free Info-Packed Newsletter, Monthly Chances to Win Valuable Drum Stuff

& Much More...